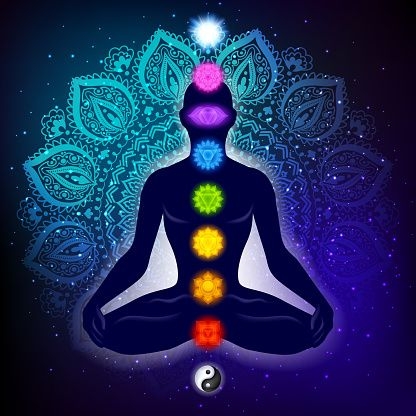 Yog Sanskar is committed to providing treatment to all who seek it. It includes people who suffer from chronic illnesses or want to relieve the stress of their daily lives.
In the years since Mukul Guru founded Yog-Sanskar Sansthan, it has grown from strength to strength. The Sadhaks at Yogsanskar have been an integral part of this institution's history.
Yogsanskar is registered with the NGO Shree Guru Bahu Uddeshiya Shaikshanik va Vyaktimatva Vikas Sanstha at Nagpur.
Our goal at Yog-Sanskar is to nurture a healthy balance between the physical, mental, and spiritual aspects of one's life. In ancient India, Charaka, a prominent Ayurvedic practitioner, wrote, "A physician who fails to enter the body of a patient with the lamp of knowledge and understanding can never treat diseases" Our philosophy embodies this notion, and we strive to provide 100% holistic, pure and personalized treatment.
How was Yogsanskar born?
Shri Mukul Guru, the founder of Yogsankar, was motivated to create it due to his illnesses and anguish. He had discomfort in his C5-C6 region and was given an acute cervical sprain diagnosis, which prevented him from getting any sleep for two and a half months at a stretch. Sedatives, analgesics, homeopathy, and Ayurveda were all forms of contemporary medicine he used. However, no relief was felt. He used his last option—naturopathy—on himself to get over this suffering, and was able to control it with the help of the systems below. As a result, he vowed never to let another person suffer from a sickness that could be avoided with a little bit of care.
As a component of a comprehensive preventative or therapeutic program, we offer a variety of treatments. Some of the techniques we use are:
Physiotherapy
Naturopathy
Magnetopathy
Reiki
Acupressure
Ashtanga Yoga Sadhna
Dietary System of the Yogic Aharashastra
About the founder:
Shri Mukul Guru has been an essential member of Yogabhysi Mandal, Nagpur, and is a disciple of Janardan Swami and Shree Jog Gurujee. a specialist in yoga and allied treatments. Mukul Guru was blessed by Shree Jog Gurujee with knowledge of the yogic system and has been devoted to the extremely valuable Siddha mahayog sadhna for several years. To reveal the hidden mysteries of meditation, Mr. Guru recommends a way of life appropriate for the modern era, where human beings should adhere to certain dos and don'ts for a better, trouble-free existence. He is attempting to put it into practice, and Yogsanskara's value system and vision are based on this philosophy itself.
Name & Designation

Experience In Field

Education

Institution

Milind Guru


Research Associate
1. 5 years experience in Teaching Field
2. 15 Years experience in Yoga-Naturopathy Practices.
1. D. Pharm
2. BAM.S.(II)
3. ND (Delhi)
4. PhD.(Kolkata)
1. Datta Meghe Institute, Nagpur
2. Shree Ayurved Mahavidyalaya,Nagpur
3.Mahatma Gandhi Institute of Alternative medicine

Dr. M. G. Guru


Senior Research fellow
(Medical)
1. 45 Years -As a medical practitioner.
2. 9 Years-Medical officer in PHC.
3. Naturopathy and Personality development.
4. Honoured by National award for Medico Social Services
1. B.A. M.S.
1. Vidarbha Ayurved Mahavidyalay Amravati

Mukul Guru


Senior Research fellow
[email protected]
1. 25 Years-Yoga Naturopathy & Personality development
2. 1 Year-Visiting faculty for self
3. Management department at Amravati University.
4. Bhonsla Vedshastra Mahavidyalaya.
5. 6 Years-Yoga teacher (honorary).
6. Yoga Teacher in National Academy of defense.
7. Production NGP.
8. From 4 Years working in Shree Ayurved Yog-Naturopathy Mahavidyalaya Nagpur.
9. Honoured by Rashtriya Aarogya Award in 2009
1. B.Com. PGDMSM.
2. ND (Delhi).
3. Arogyamitra
1. Nagpur University.
2. Bhartiya Vidya Bhavan
3. Mahatma Gandhi Trust Rajghat.
4. YCMOU Nashik.

Ku. Priti V. Dhoke


HOD-Naturopathy
(Ladies Department)
1. 3 Years-Working as assistant naturopath at Shree Ayurved Yog- Naturopathy Mahavidyalaya Nagpur.
1. B.Sc.-11
2. CCNY.
3. D.N.Y.S.
1. NGP University.
2. Bombay Technical Board.
3. Adult Education Board

Prof.U.K.Soni



1. Since 2001-Behavioural Consulting at Yogsanskar Nagpur.
1. Commissioned Captain
1. Retired from VNIT Nagpur

Miss.Chitra C. Kadu


Senior Research Assistant in Data Management Department
1. Working from 2008-Senior Research Assistant in National AIDS Research Institute (NARI).
2. 6 Month-Worked as a Health Guide and Educational Counsellor in N. M. Wadia Hospitals Transworld Education Academy.
3. 2 Years-Worked as Psychological Tester/Counsellor in 'Sarvashiksha Abhiyan Government project.
4. 2 Years-Worked as Naturopathy practitioner and Psychologist in Ayurvedic Government College.
5. 2 Years -Worked as Naturopathy practitioner and Psychological Counsellor under Private practitioner Dr. Naresh Charmode (Reiki Master & Naturopathist) and Dr. Nasturkar (B.H.M.S).
1. Master In Philosophy.
2. Certificate Course in Yoga & Naturopathy.
3. Master of Science in Counselling & Psychotherapy.
4. Certificate and Diploma Course in Naturopathy.
5. Master of Arts in Clinical Psychology.
1. Nagpur University.
2. Nagpur Ayurvedic College.
3. Yog Vidhyadham Gurukul (University) Nashik.

Girishji Pandit


Vaidik Purohit
For all 16 sanskar vidhi
Specialised for – Vaidik Birthday Sanskar
(Vardhapan Din Sanskar Vidhi )
Follower Of – Nath Shaktipith Akola
Website – www.yogsanskar.org

Office -14 Tourist Plaza Sitabuldi Nagpur
Phone :- 0712- 2556501
( Priti ) – 9822750301
Resi – 499 , Yog Sanskar c/o Dr. Guru Professor Colony Hanuman Nagar Nagpur -9
Associated Faculty – www.yogsanskar.org

Registration no – MH 239 / 08 (Nagpur)
Experience - 12 Years By Gurukul Method For Dental school